Echodyne and Supernal Partner on Next-Generation Radar Solutions for Enhanced Advanced Air Mobility (AAM) Safety
As the AAM market evolves, radar is recognized as a crucial safety element to make everyday air vehicle transportation a reality
Seattle, WA. and Washington, DC – May 09, 2023 – Echodyne, the radar platform company, announces today a strategic agreement with – and minority investment from – Supernal, Hyundai Motor Group's Advanced Air Mobility (AAM) company. Supernal is developing an electric vertical takeoff and landing (eVTOL) vehicle and is targeting launch of commercial flights in 2028. The collaboration between the two companies will focus on how to leverage Echodyne's market-leading radars to enhance safety in Supernal's vehicle and across ground-based operations.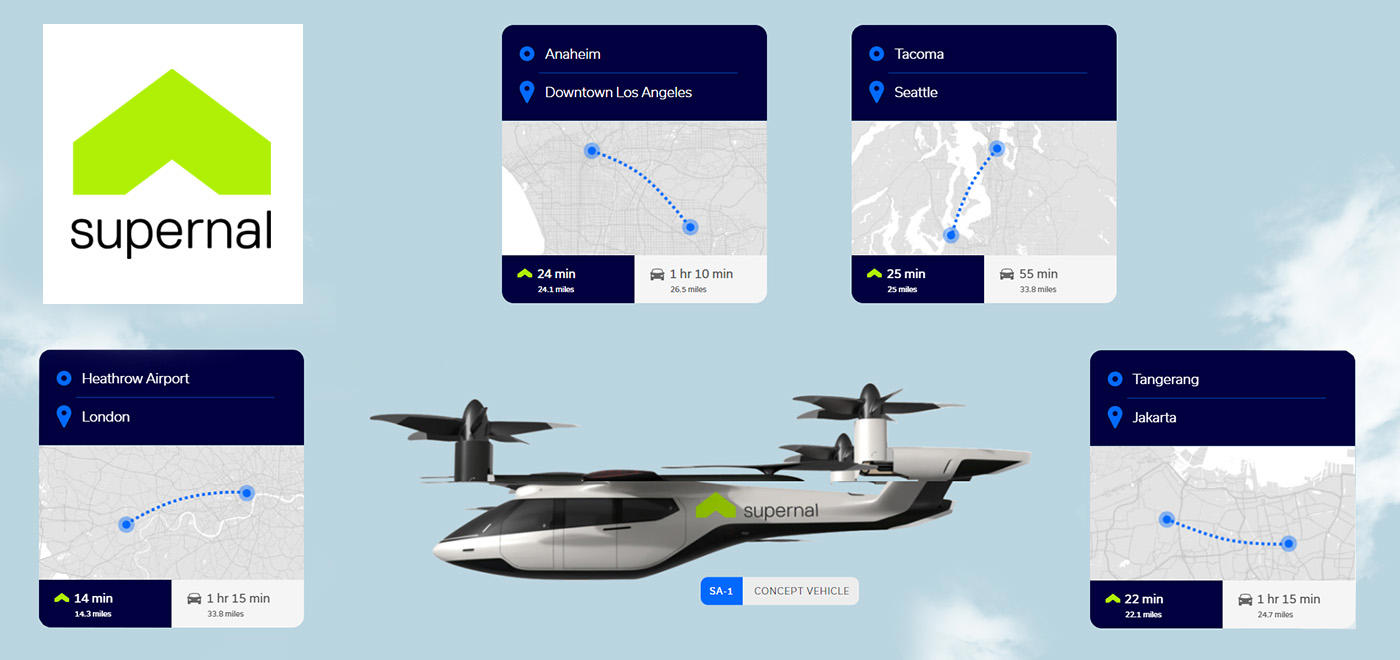 "Echodyne offers unique radar-based detection capabilities that Supernal can utilize in Advanced Air Mobility development," said Ben Diachun, chief technology officer, Supernal. "Resilient and powerful radar aids airborne situational awareness to improve safety in the air."
The partnership spans the AAM ecosystem, from onboard systems for in-flight situational awareness to ground-based solutions for enhanced operational clarity in dense airspace, such as vertiports, flight areas and corridors. In the air, the Echodyne radar will provide all-weather airspace monitoring for advanced vehicles like Supernal's in the near-term – and potential automated applications in the future. On the ground, the radar will deliver situational awareness data that complements the airborne radar, further enhancing the safety case and surpassing any product in its weight class. Echodyne and Supernal's collaboration will help the fast-developing AAM industry achieve the highest aviation industry safety benchmarks.
"Supernal is reimagining airborne mobility with the same 'safety above all' mentality we have here at Echodyne," said Eben Frankenberg, CEO of Echodyne. "As their team continues to shape the future of the Advanced Air Mobility market, we are pleased Supernal recognizes the value of radar as they track towards market entry. The AAM market is another long-term global market where we have a significant technology advantage and this partnership demonstrates our intention to remain a significant contributor to airspace safety solutions across the industry."
Echodyne serves customers across the defense, national security, critical infrastructure protection, uncrewed aircraft systems, and advanced air mobility markets worldwide. Its commercial radars, built on proprietary metamaterials electronic scanning array (MESA®) technology, are U.S. designed, manufactured and globally available under U.S Commerce Department export control regulations.
About Echodyne
Echodyne, the radar platform company, is a U.S. designer and manufacturer of advanced commercial radar solutions. Our proprietary technology creates the only metamaterials electronically scanned array (MESA®) radar, combining breakthrough Tx/Rx cell density with powerful software to deliver superior sensor performance for intelligent systems, autonomous machines, and smart cities. The data fidelity from Echodyne radars radically improves system performance and enhances safety for people and machines across a wide range of defense, government, and commercial market applications. Privately held, the company is based outside Seattle, Washington,
About Supernal
Supernal (Su·per·nal) is a U.S.-based mobility service provider on a mission to redefine how people move, connect, and live. We are developing an Advanced Air Mobility eVTOL vehicle and working to responsibly co-create the supporting ecosystem and integrate it into existing transit options. As part of Hyundai Motor Group, we are both a new business and an established company, with plans to harness our automotive manufacturing heritage to make Advanced Air Mobility accessible to the masses. Visit www.supernal.aero for more information and follow us on Twitter and LinkedIn.