Portable
Easy to Use
Trusted
Drones are a growing problem for federal and state agencies charged with public safety. News headlines frequently call attention to the challenges of managing drone intrusion while securing temporary VIP events and sensitive assets. The intent of the clueless or nefarious drone operator is as unknown as the risk to people, assets, and infrastructure when flying within restricted and protected airspace.
Radar provides a tactical advantage for keeping communities safe by providing public safety teams with fast, high-fidelity airspace situational awareness data. Echodyne radars are trusted by U.S. agencies responsible for high profile events like MLB's World Series and the NFLs Super Bowl.
And for agencies planning or operating Drone as First Responder (DFR) programs or supporting wildfire protection operations, Echodyne radar systems contribute unique data to the safety case for beyond visual line of sight (BVLOS) applications.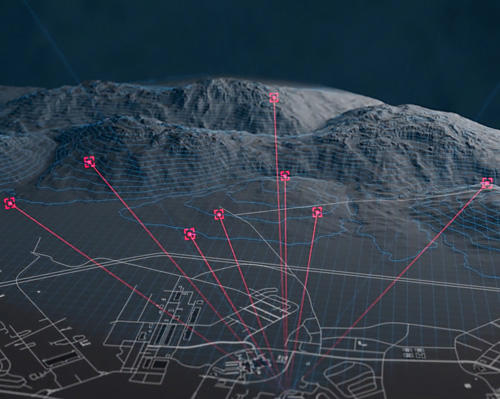 Echodyne radar has wide benefit for Public Safety:
No privacy impacts

No interference potential with wireless signals

Rapid setup and configuration

Detect and track all movement including non-RF emitting "dark" drones

Radar data has high evidentiary value
Public Safety Radar Solutions
Portable Public Safety Radar
EchoGuard is a revolution in rapid situational awareness. Designed to capture ground and air movement with extraordinary accuracy, EchoGuard is both portable for temporary needs and dependable for full-time surveillance of sensitive assets or facilities.
For Public Safety Agencies
EchoShield's range and precision match strict requirements for the most highly sensitive assets and secure facilities. With on-the-move (OTM) capabilities and leading accuracy, EchoShield is ideal for sensor and command vehicles securing mobile VIP assets.