Echodyne radars have fundamental design advantages.
Echodyne radars deliver advanced ESA radar performance in the market's only commercially exportable, low SWaP, solid-state format.
Echodyne's radar solutions are trusted by Defense, Government, and Commercial customers as the foundation for better situational awareness and safer outcomes.  
MESA®
Echodyne's proprietary metamaterials electronically scanned array (MESA) is a rare technology breakthrough in radar design and manufacturing. 

A MESA radar uses common materials arranged in a special way to precisely steer radar energy from a much denser array without phase shifters, moving parts, or maintenance of any kind. 
With radically reduced size, weight, power, and cost (SWaP-C), Echodyne's MESA radar design unlocks advanced radar solutions for more markets, more applications, and more users and reinvents what commercial radar can achieve. What was once thought to be impossible now has its own chapter in the latest antenna design engineering textbook. 
THE ECHODYNE ADVANTAGE
Software-Defined Performance
Software is the beating heart of modern machines and systems. Echodyne's advantages in hardware combine with advanced software development to add features, extend performance, and satisfy more mission requirements.  
A regular update cadence for on-radar software underscores operational excellence with continuous performance improvements. A powerful suite of off-radar software tools tunes the radar for site and mission requirements, visualizes radar performance, and intelligently networks radars using features like a single track ID and smart handoffs between radars.  
THE ECHODYNE ADVANTAGE
Data Fidelity
Both human operators and machine AI require data that clarifies a scene with pinpoint accuracy. Mission success is directly related to the quality of data used in decision processes or systems. Radar has long been the primary means to acquire data, gain information, and achieve superior situational awareness over large volumes of space.   
Echodyne radars generate real-time tracks with precise location details at very high speeds to support rapid, safety-of-life decision processes. Leaders across defense and aerospace rely on data fidelity from Echodyne radar for better data and safer outcomes.  
THE ECHODYNE ADVANTAGE
Seamless Integration
No sensor can stand alone. Sensors, sensor fusion, targeting systems, and command and control (C2) platforms all benefit from robust integration. Integrating into advanced platforms and intelligent systems requires a commitment to industry standards and high-speed data rates.  
Echodyne radars utilize industry-standard TCP/IP over Gigabit Ethernet with multiple rich-data output options. To ensure maximum value from every radar, Echodyne support includes comprehensive product manuals offering detailed guidance for physical and logical integration, a powerful suite of software tools to assist integration activities, and onsite and remote technical support.  
Explore Radar Applications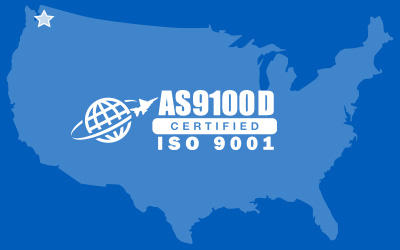 Made in the USA
Echodyne proudly designs and manufactures its high-quality radars in its facilities outside Seattle, WA.  
Learn what MESA radar can do for you