Range
Accuracy
Dependability
National or overseas assets and forces are prime targets for state and non-state actors. Continuous innovations in robotics and autonomous technology constantly raise threat levels and extend the perimeter from surface to sky.
Resilient base security in permanent or temporary locations is essential for mission objectives and force protection. 
Multi-mission radars that detect and track all movement on the ground or in the air across a large field of view are essential components for developing three-dimensional (3D) perimeter surveillance architecture.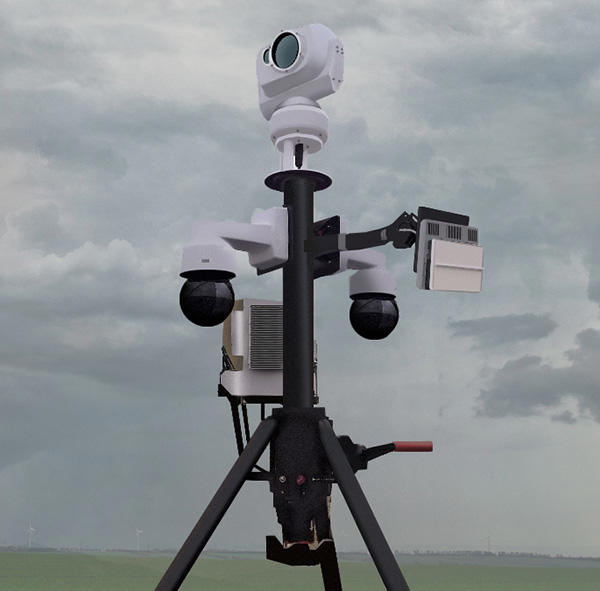 Proven Performance
Echodyne radars are the cornerstone of a robust, layered security system. Detecting and tracking all movement, including hovering drones, and reliably slewing optical sensors to maintain optical lock for eyes on object, Echodyne radars outperform all radars in their range class. 
Base Security Radar Solutions
For robust Base Security and Force Protection
Superior 4D radar performance that consistently slews complementary sensors and accurately trains effectors with detailed object data of all ground and air movement.
For Base Security and OTM Force Protection
For assets of greater sensitivity or where mobility is required, EchoShield captures all movements with detailed classification and object metadata that enhances situational awareness.