Radar for Homeland Security at Milipol
USA Pavilion Booth #5AE055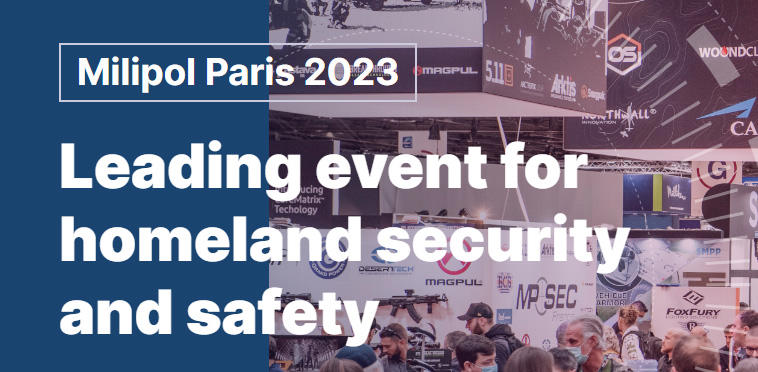 Stop by the Echodyne booth, in the USA Pavilion booth #5AE055, and discover why Echodyne is trusted as accurate, dependable and reliable for short range and medium range threat detection, tracking and classification aiding homeland security missions intent on keeping people and places secure. Echodyne COTS (commercial off the shelf), low-SWaP-C (size, weight, power, cost) radars provide precision multi-domain threat detection for better situational awareness and more informed decision making.  
About MILIPOL 
The event is organised every two years under the auspices of the French Ministry of Interior in partnership with several governmental bodies. Its first edition has been held in 1984, a time when the information systems were in their infancy; when the video surveillance just begun to emerge and when the RAID (French elite special forces) wasn't created yet (only a year after)!  
For almost 40 years, Milipol Paris has enjoyed a worldwide status as the leading event dedicated to the security profession. It provides the perfect forum for presenting the latest technological innovations in the area, effectively meeting the needs of the sector as a whole and also addressing current threats and dangers. For more, visit: Milipol Paris | L'Événement mondial sûreté et sécurité intérieure des États. 
Back to News & Events