UAV Radar
EchoFlight is designed for airspace detect-and-avoid on unmanned aerial vehicles (UAVs), offering  ultra-low SWaP and rich-data output choices to complement unique hooks for integration with other sensors, like ADS/B. EchoFlight is used by dozens of companies testing sensors for unmanned aircraft missions, from urban air mobility vehicles and long-haul cargo drones to governmental research centers.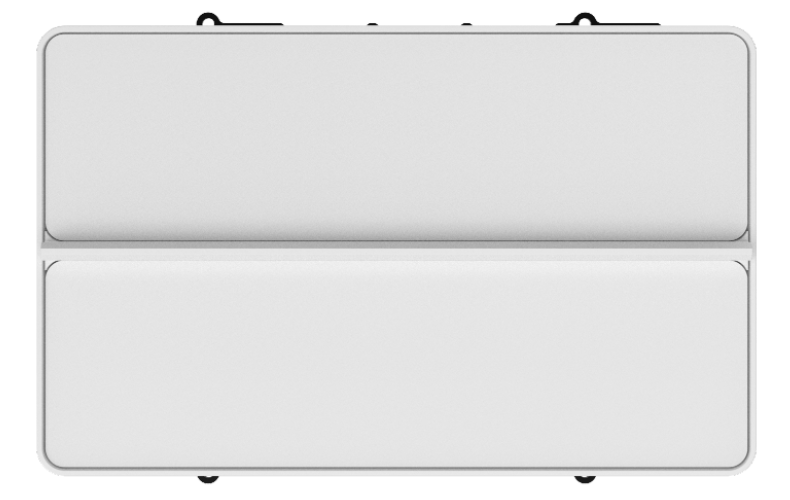 Breakthrough performance
EchoFlight's MESA technology brings compact lightweight ESA radar performance to improve UAS mission safety and success.
Ultra-low SWaP
Smaller than an iPad and only 1.5" depth, EchoFlight UAV radar delivers true beam-steering radar performance that optimize aircraft power and payload budgets. 
High fidelity data
Multiple options for data output and integration into autopilot systems, from low bit-rate fully processed Tracks to data-rich R/V maps.
Proven. Reliable. Ready to Explore.
In use by private companies, Federal agencies, and UAS research centers, EchoFlight offers superior sensor performance for unmanned aircraft.
Solution attributes:
field of view
120° azimuth x 80° elevation (user configurable)
angular resolution
2° azimuth x 6° elevation
frequency
24.45 - 24.65 GHz (multichannel)
size
18.7 x 12.1 x 4 cm / 7.3 x 4.7 x 1.5 in
data output
Detections: 1 MB/s
Measurements: 1 MB/s
Tracks: 25 kB/s