Base Security Radar
EchoGuard is a breakthrough 3D ESA radar that delivers uncompromising performance for base, asset, and infrastructure security. Easily integrated to video management systems, EchoGuard slews EO/IR sensors for eyes on object confirmation of the threat and offers the ranges required for optimal response time.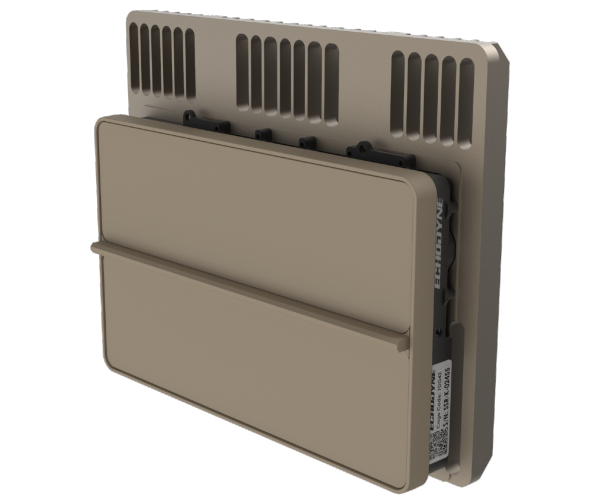 Superior 3D situational awareness
EchoGuard offers unrivaled price-performance for reliably and accurately tracking ground, surface, and air threats. 
COTS pricing
Innovative MESA technology eliminates moving parts and smashes the price barrier for high performance ESA radar to secure defense assets and facilities. 
Scale deployments to fit any need
Designed for broad deployments of networked radars with our new RadarHub managing power cycles and operational tasks. Ultra-low SWaP. Standard Ethernet connectivity. Powerful ground+air surveillance capabilities. 
Proven. Reliable. Ready to Deploy.
EchoGuard has been reliably operating in austere weather and environmental conditions for years. It has been tested by many agencies, technology directorates, and service branches, typically winning top honors. 
Solution attributes:
Detection ranges
sUAS: >1 km
Humans: >2.2 km
Vehicles: >3.5 km
Control i/o
power i/o
Snap lock 12-pin connector
Mounting
Typical tracking ranges for ground and air targets: